7th Annual TASSR Conference
On Track To Success
Call To Conference
We invite you to register now for the 7th Annual TASSR Conference,
On Track To Success,
held at the Chattanoogan Hotel in Chattanooga, TN on October 5th and 6th, 2017. The cost for the conference is $150 through September 10th and $160 for late registrations received after September 10th. If you have questions about the conference or TASSR membership, contact
Mary Monroe-Ellis
, TASSR President.
Use this link to register for the 7th Annual TASSR Conference
Call For Conference Proposals
If you have something to share at our conference that is related to student success and retention, we would like for you to consider submitting a proposal for a presentation. Maybe you have a truly innovative idea that you have recently implemented and have seen positive results with or perhaps you have a tried and true activity or event that has contributed to success at your college or university. We are highly interested in what you have to share. We want to hear from faculty, advisers, tutors and administration, so please follow our link to submit your proposal.
Submit your proposal here
Thursday Lunch Keynote Speaker
Dr. Flora W. Tydings, TBR Chancellor

Dr. Tydings was appointed Chancellor by the Tennessee Board of Regents in a unanimous vote on Dec. 27, 2016, effective Feb. 1, 2017. As Chancellor, she is chief executive officer of the Board of Regents system, managing operations of the system office and providing strategic leadership for the system's institutions in accordance with the Board's policies and direction and with Tennessee law. She arrived as the Board and its institutions continue the transition into a more unified community and technical college system under the FOCUS (Focus on College and University Success) Act of 2016. The TBR system is also the primary driver in Tennessee's Drive to 55 initiative.


---
Friday Breakfast Keynote Speaker
Jennifer L. Bloom, Ed.D.

Jenny Bloom joined the Department of Educational Leadership and Research Methodology at Florida Atlantic University in August 2015 as an Associate Professor and Coordinator of the Higher Education Leadership Master's Degree Program. She previously served as a Clinical Professor and Director of the Master's degree program in the Higher Education & Student Affairs Program housed in the Department of Educational Leadership and Policies at the University of South Carolina (USC) from August 2007 to August 2015. Prior to USC, she served as the Associate Dean for Student Affairs & the Medical Scholars Program at the University of Illinois College of Medicine at Urbana-Champaign. She earned her doctorate in Higher Education Administration from the University of Illinois at Urbana-Champaign in 1995.

Dr. Bloom is a co-founder of the Appreciative Advising and Appreciative Education movements. She established the annual Appreciative Advising Summer Institute, the Appreciative Education Conference, an on-line Appreciative Advising course, the process for Certifying Appreciative Advisers, and other exciting initiatives related to Appreciative Advising and Appreciative Education.

Dr. Bloom served as the 2007-08 President of the National Academic Advising Association (NACADA). She was named the 2015 FAU Graduate Academic Advisor of the Year by the FAU Graduate and Professional Student Association (GPSA) and the 2016 Advisor of the Year by FAU's Chi Sigma Alpha Honor Society Chapter. She received the NACADA Outstanding Advising Administrator Award in 2005 and University of Illinois' Campus Academic Professional Excellence Award in 2007. In 2008, she received the University of South Carolina's Black Graduate Student Association's Faculty Mentor Award. In 2011, she was named the Faculty Partner of the Year by the Division of Student Affairs and Academic Support at the University of South Carolina.

Dr. Bloom has co-authored 6 books, 4 book chapters, and 26 articles. She co-founded and serves as a section editor for the Journal of Appreciative Education (JAE). Dr. Bloom has delivered 30 webinars and 350+ presentations on her work at institutions and conferences across the globe.



---
8th Annual TASSR Conference
October 4-5, 2018
The Park Vista Hotel
Gatlinburg, TN





Previous Conference Highlights
6TH ANNUAL TASSR CONFERENCE
Building Bridges to Success
October 2016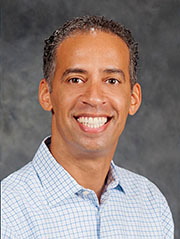 ---
This is a list of some of the many excellent presentations at our 2016 conference.
Reading Apprenticeship: Routines to Encourage Student Engagement
Speed Dating Questions
Anticipation Guide
Lora Bagwell, Pellissippi State Community College
Just In Time Co-Remediation in Mathematics
Marilyn McClanahan and Chris Culliton, Pellissippi State Community College
Building Bridges to Success Through a Three-Pronged Approach: Recruitment, Retention and Recognition
Harry Ingle, Dr. Julie Longmire and Dr. Beth Powell, Tennessee Tech University
Building Student Self-Reflection as an Essential Part of the FYE Curriculum
Dr. Dianna Rust and Ryan Korstange, Middle Tennessee State University
Four Essentials of a First Year Seminar Course
Ryan Korstange, Middle Tennessee State University
From Bridges to Nowhere to Bridges to Success
Eric Niemi, Chattanooga State Community College
Collecting One's Thoughts: Using Themes to Enhance Critical Thinking in Composition Classes
Ines Gibson, Pellissippi State Community College
The Co-Requisite Model in MTSU's Stretch Program
Jams Hamby, Middle Tennessee State University
Lessons Learned, Extending our Bridges Forward: Tennessee State University's Freshman English Workshop Course, 5 Years Later
Rhonda Kavan and Lori Danley, Tennessee State University
Creating Videos to Support At-Risk Students' Learning
Gina Garber and Scott Shumate, Austin Peay State University
Designing High Impact Practices: Living-Learning Community Partnerships
Adrianna Guram, East Tennessee State University




5th Annual TASSR Conference
High Impact Practices: Engagement for Student Success and Retention
October 2015
Listed below are some of the presentations that were shared at our 2015 conference.
Mobilization in the Learning Support Classroom
Candace Justice, Walters State Community College
Retention of African American Males
Cassandra Owens, Lane College
High Impact Practices for Reading and Understanding Mathematics Applications
Dr. David A. Otts, Middle Tennessee State University
When Race and Education Intersect: The Impact on Students of Color College Success
Dr. Melva E. Black, Volunteer State Community College
The Challenges of Linking U.S. History and Reading Courses
Georganne Ross, Becky McIntyre, and Maria Lara, Middle Tennessee State University
Full Spectrum Learning: Supporting Students with Autism Spectrum Disorder in Higher Education
Gina Grogan and John McConnell, Austin Peay State University
Do's, Don'ts and Unfounded Fears: Moving from Co-Requisite Pilot to Full Implementation
Jean Gorgie, Volunteer State Community College
Making the Most of the New Learning Support Writing Model
Dr. Michael Briggs, East Tennessee State University
I'm Sick of Lecturing, but What Else Can I Do?
Handout to Accompany Presentation
Suzanne Etheridge, Mary Monroe-Ellis and Amy Tankersley, Pellissippi State Community College
Teaching Methods for Enhanced English Composition
Barbara Lee Gray and Charla White-Major, Austin Peay State University
Retaining Students and Driving Success with Pearson Technologies
Accuplacer/MyFoundationsLab Commercial Presentation by Amy Barnas, Pearson and College Board